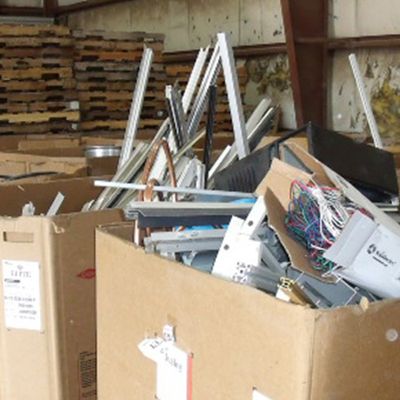 Recycling
One of the best ways you can reduce your carbon footprint is by recycling non-ferrous metals (which simply means the metals contain no iron). These metals are easy to recycle, meaning they can be reused again and again. This helps to keep us from having to mine for more minerals, as well as helps to keep these metals out of our area landfills. Plus, you are paid for your efforts. While you won't get rich recycling soda cans and brass, it's a bit of change for your efforts.
Rocky Mountain Battery Services is proud to help in any way we can with your unwanted non-ferrous metals. If you have specific questions about what we can and cannot recycle, please give us a call during business hours. Our drop-off process is easy and quick, so you can be on your way in no time. Stop by today!
We buy the following non-ferrous metals:
Aluminum and aluminum cans
Brass
Copper
Lead
Stainless steel
Radiators
Lead acid batteries
Prices vary depending on current market conditions. We also accept all steel items.
We accept the following items:
Computers and all accessories
Typewriters
Small fax machines
Printing cartridges
VCRs
Phones
All electronics.
Fees are charged for the following items: $5 for laptops and small microwaves.
Fees for copiers vary depending on size, starting at $10 and up.
We accept CASH ONLY -- No credit cards or checks (payment type for large quantities is negotiable).
PRICES AND FEES ARE SUBJECT TO CHANGE WITHOUT NOTICE.