Battery Reconditioning Sales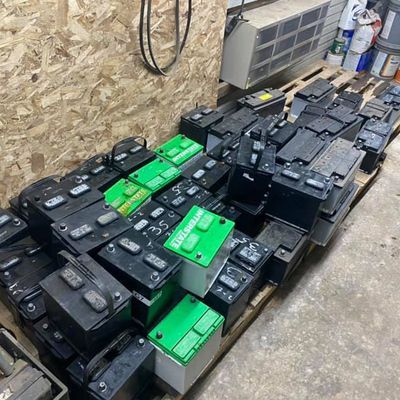 Batteries
If you are looking for the best place to buy new and refurbished batteries in Northern Colorado, stop by Rocky Mountain Battery Services. We've been serving this area for over 30 years, and we're proud to help you with all of your battery needs. Located in North Fort Collins, our location is easy to access and has an easy drop-off procedure for recycled batteries so you can be on your way in no-time. Our experienced service professionals can help you find the right battery for your needs.
We currently sell reconditioned automotive batteries at $40.00 plus tax with an exchange and have a one-year guarantee.
We also carry reconditioned marine/RV deep cycle batteries starting at $45.00 with an exchange plus tax and have a six-month guarantee.
WHAT TO LOOK FOR WHEN PURCHASING BATTERIES
Value. You want to ensure you are getting a great name-brand battery that will last, so you're not left out in the cold.
Size. Make sure you are purchasing the right size of battery for your machine's needs. A battery that is too small will not have enough power for your equipment, and one that is too large will have too much charge and may not fit your needs.
Battery life. While we love seeing our customers, you want a battery that will last.
Stop by our battery center in North Fort Collins today!
*We DO NOT accept household batteries*
If you have no exchange, there is a $10 fee for a core charge.
*Prices are subject to change without notice.